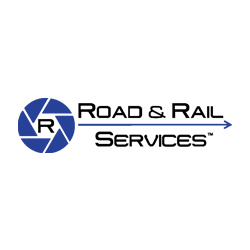 Track Laborer
Frankfort, KY
Paid holidays, Paid vacation, 401K / Retirement plan, Dental Insurance, Health Insurance
Job Summary: Repairing and rebuilding railroad track, using hand tools to do so. The track laborer removes and replaces track components such as rails, ties, bars, etc.

Experience Requirements:

Must possess and demonstrate appropriate mechanical aptitude as determined by the facility manager, to successfully perform the tasks associated with designated maintainer classification.

Have a strong mechanical aptitude
Be able to work in a physically demanding environment
Experience in track repair is a plus
CDL is a plus
OSHA 10 is a plus
Stable work history with references
Travel Required
Responsibilities:

Inspect railroad track to identify installation and repairs that can be performed by Road & Rail Services
Remove, replace and repair track components (ties, rails, bars, switches)
Perform authorized repairs to customer, company and industry specification
Document all repairs, properly accounting for actual time and parts utilized
Maintain accountability and maintenance for all assigned equipment to include supplied hand tools
Nothing in this job description restricts management's right to assign or reassign duties and responsibilities to this job at any time.
Skills, Licenses, Certifications, and/or special training:

Driver's License is reqired
OSHA 10 certification is a plus
Track repair experience is a plus
Outdoor work experience is a plus
Conditions of Employment: Employment is conditional, based on a medical examination which includes a drug screen, and an examination to verify candidates can safely perform the essential functions of the job. Road & Rail Services requires a post-offer motor vehicle reference check, background check, and employment & military (if applicable) verification required.

Company Profile: Established in 1987, Road & Rail Services has grown and diversified to become a leading provider of rail related services in North America. Our network of skilled associates provides plant an terminal operating expertise as well as field maintenance of rail assets for railroads, rail shippers, and owners of rail related equipment and facilities.
15648